Meet our leaders
We have the skills, knowledge, and team of professionals to provide the very best service in the consumer finance industry.
Kurt joined Aqua Finance as CEO in February 2023. With more than 30 years of experience in financial services domestically and internationally, Kurt looks forward to leveraging his experience and expertise to continue building Aqua's reputation as a leading finance provider.

Before joining Aqua, Kurt held a number of executive roles including CEO of Global Holdings LLC, COO of Synchrony, President and CEO of GE Money Bank, and CEO of GE Capital Bank in Austria.

Recognized for his expertise in leading operational transformations, improving efficiencies, reimagining customer experience, and driving growth, Kurt is committed to advancing Aqua's strategic goals.

Kurt holds a Bachelor's in Business Administration from the University of Notre Dame. In his spare time, he enjoys spending time with his family, playing golf, working out, and following Notre Dame Football. He is a former board trustee and treasurer of the National Federation for Credit Counseling.

Greg joined Aqua Finance as Executive Vice President Growth Initiatives, in March 2023. Greg focuses on providing strategic direction and leadership to maximize Aqua's various growth opportunities, including strategic partnerships, new product development, new markets and segments, and marketing and brand optimization.

Greg's background includes strategic client management, marketing, product development, and Six Sigma quality roles. He has held several executive roles including, General Manager of the Belk Department Stores relationship for Synchrony, CMO for the GE Capital Walmart portfolio, CMO of GE Capital's consumer bank in Zurich, Switzerland, and CMO for GE Capital's Payment Solutions business which, like Aqua, was heavily focused on dealer-based originations.

Greg holds a Bachelor's in English and Psychology from the University of Michigan. Greg is a passionate supporter of his alma mater and a Michigan football season ticket holder. Greg enjoys golf, boating, and spending time with his wife and three daughters. Greg has volunteered as a trustee and Deacon at Grace Point Church (Bentonville, AR) and Mission Community Church (Charlotte, NC).
Bill joined Aqua in 2020 and brings a collaborative, pragmatic approach to creating value for the company and its stakeholders. His responsibilities include strategic planning and development, finance and capital markets, product development, credit administration, funding, account servicing, and customer experience.

Bill's background in financial services includes leadership positions at several private and public companies in the United States as well as Canada, the U.K., Europe, and Latin America.

Passionate about aviation, Bill enjoys flying his 2005 Cirrus SR-22 (G2) as often as he can. He previously served on the Board of the Great Lakes Children's Museum and has volunteered for the Little Brothers and Friends of the Elderly. Bill has a BS in Accounting from the University of St. Thomas (formerly The College of St. Thomas).
Kim has served as Aqua's General Counsel since January 2022, leading the legal and regulatory compliance teams and advising the board and senior management to help ensure a superior experience for dealers, borrowers, and other stakeholders.

She has worked as a senior lawyer at global and regional banks and fintechs, including Bank of Montreal, MB Financial, and Diende Financial.

She is committed to the development of inclusive workplaces and has served as the Mentorship Committee Chair for the BMO Legal Corporate Compliance Group Diversity Counsel, Deinde Financial Mentorship Committee Chair, and Citizens School Mock Trial Group instructor.

In addition to jigsaw puzzles and traveling, Kim enjoys running marathons and playing golf.

She earned her JD from Loyola University Chicago School of Law and a BA in political science and public relations from Illinois Wesleyan University.
Mark joined Aqua's Account Servicing team in 1998 and held various servicing and technology roles before becoming COO in 2020. Drawing on his deep knowledge base, Mark ensures the company is optimizing tools and resources so that dealers, borrowers, and other stakeholders can engage in speedy, secure, and beneficial transactions.

Mark has been a member of the Wausau Breakfast Optimist Club since 2003 and has served as its President, Vice President, and Secretary/Treasurer. Over the years, he has coached Little League and Babe Ruth baseball teams and served as Chair and Director of the Wausau East Baseball Tournament.

Mark holds a BS in Business/Computer Information Systems from St. Norbert College.
Bob joined Aqua as a Human Resources Manager in 2001 and was named SVP in 2013. He leads the company's diversity, recruiting, and total rewards initiatives and is wholly committed to the success and well-being of all employees. Before becoming an HR professional, Bob worked as a staff accountant and was the owner-operator of a restaurant business.

Bob is currently a Board Member for the Wausau Breakfast Optimist Club and previously sat on the Boards for Big Brothers Big Sisters of Northcentral Wisconsin and the Central Wisconsin Society for Human Resources.

He spends his free time golfing, motorcycling, and doing puzzles – and even claims to enjoy preparing taxes.

Bob holds an SPHR and SHRM-SCP certification, as well as an AA in Accounting.
Travis joined Aqua Finance as Chief Information Officer in August 2022 to lead the information technology and information security groups, with a focus on transforming Aqua into a best-in-class digital organization.

Travis brings a keen focus on process automation, team development, strategic planning, project implementation, and cloud infrastructure. He is passionate about guiding high-performing technology teams through innovative technological advances.

Before joining Aqua, Travis spent more than 20 years managing technology organizations across a range of financial services companies.

Travis earned a BBA in Management Information Systems from the University of Georgia. He enjoys hiking, boating, and is currently on a mission to visit all the National Parks across America.
Make a splash with your career
Take on an exciting new role and develop professionally by joining a company that puts people first. We have a collegial culture where we focus on growing from within to foster a workplace where you can learn new skills and enjoy lifelong career opportunities.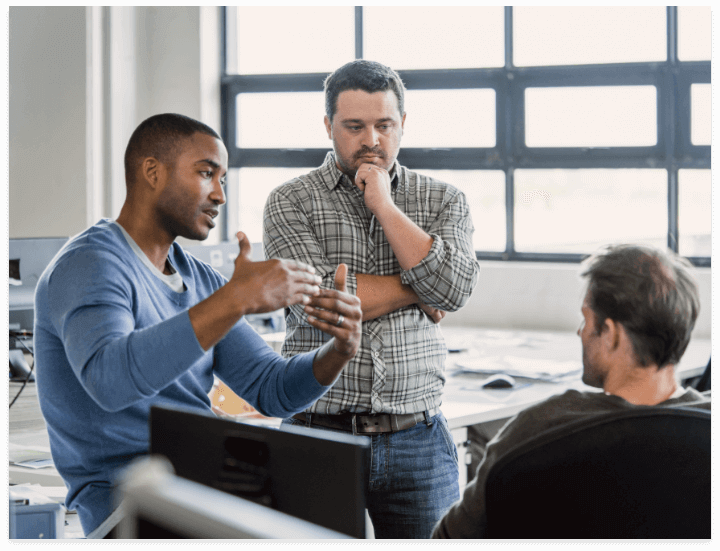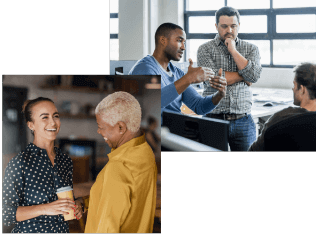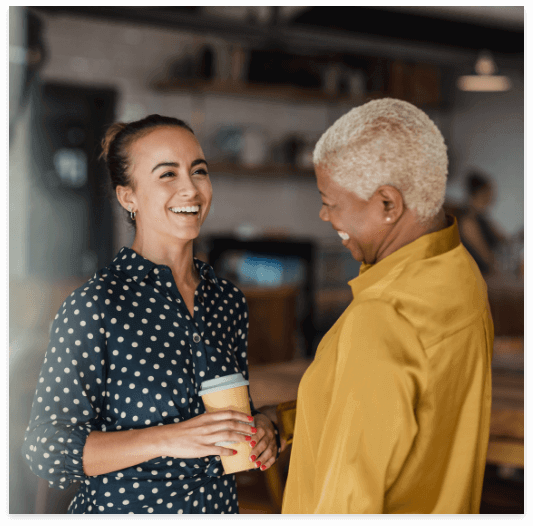 Be part of the solution
As a corporate citizenship and business imperative, we continually seek ways to align our operations with best practices around corporate social responsibility and diversity and inclusion. We're committed to empowering people and promoting a culture that welcomes all employees.
Careers at Aqua
Explore all the ways you can grow with us.