Meet our leaders
Everyone at Aqua shares the mission of helping our dealers succeed. We have the skills, knowledge, and team of professionals to provide the very best service in the consumer finance industry.
Rich was appointed CEO of Aqua in 2019 and works closely with the company's employees to build on Aqua's reputation as one of the nation's leading finance providers.

He has extensive experience in consumer lending and risk management, having also served in several executive roles at Santander Consumer USA and Ally Financial.

In his personal time, Rich is involved with organizations focused on helping orphans and assisting people interested in adoption.
Bill joined Aqua as President in 2020 and brings a collaborative, pragmatic approach to creating value for the company and its stakeholders. His responsibilities include strategic planning and development, finance and capital markets, product development, credit administration, funding, account servicing, and customer experience.

Bill's background in financial services includes leadership positions at several private and public companies in the United States as well as Canada, the U.K., Europe, and Latin America.

Passionate about aviation, Bill enjoys flying his 2005 Cirrus SR-22 (G2) as often as he can. He previously served on the Board of the Great Lakes Children's Museum and has volunteered for the Little Brothers and Friends of the Elderly. Bill has a BS in Accounting from the University of St. Thomas (formerly The College of St. Thomas).
Kim has served as Aqua's General Counsel since January 2022, leading the legal and regulatory compliance teams and advising the board and senior management to help ensure a superior experience for dealers, borrowers, and other stakeholders.

She has worked as a senior lawyer at global and regional banks and fintechs, including Bank of Montreal, MB Financial, and Diende Financial.

She is committed to the development of inclusive workplaces and has served as the Mentorship Committee Chair for the BMO Legal Corporate Compliance Group Diversity Counsel, Deinde Financial Mentorship Committee Chair, and Citizens School Mock Trial Group instructor.

In addition to jigsaw puzzles and traveling, Kim enjoys running marathons and playing golf.

She earned her JD from Loyola University Chicago School of Law and a BA in political science and public relations from Illinois Wesleyan University.
Mark joined Aqua's Account Servicing team in 1998 and held various servicing and technology roles before becoming COO in 2020. Drawing on his deep knowledge base, Mark ensures the company is optimizing tools and resources so that dealers, borrowers, and other stakeholders can engage in speedy, secure, and beneficial transactions.

Mark has been a member of the Wausau Breakfast Optimist Club since 2003 and has served as its President, Vice President, and Secretary/Treasurer. Over the years, he has coached Little League and Babe Ruth baseball teams and served as Chair and Director of the Wausau East Baseball Tournament.

Mark holds a BS in Business/Computer Information Systems from St. Norbert College.
Brian joined Aqua in 2009 and became CFO in 2012. He oversees all aspects of the Finance Department. He plays a key role in supporting the company's current and future growth plans to ensure dealers and borrowers continue to have access to the best in consumer financing solutions.

Before Aqua, Brian held leadership positions at several regional public accounting firms.

When he isn't cheering on the Green Bay Packers, Brian serves as a current member and past President of the Wausau Breakfast Optimist Club. He has also served as a Board Member/Treasurer for Wausau Youth Baseball & Softball, Inc., and the University of Wisconsin Marathon County Foundation.

Brian enjoys snowmobiling, NASCAR, muscle cars, and a wide range of outdoor activities.

He earned a BBA in Accounting from the University of Wisconsin-Whitewater and is a licensed CPA.
Bob joined Aqua as a Human Resources Manager in 2001 and was named SVP in 2013. He leads the company's diversity, recruiting, and total rewards initiatives and is wholly committed to the success and well-being of all employees. Before becoming an HR professional, Bob worked as a staff accountant and was the owner-operator of a restaurant business.

Bob is currently a Board Member for the Wausau Breakfast Optimist Club and previously sat on the Boards for Big Brothers Big Sisters of Northcentral Wisconsin and the Central Wisconsin Society for Human Resources.

He spends his free time golfing, motorcycling, and doing puzzles – and even claims to enjoy preparing taxes.

Bob holds an SPHR and SHRM-SCP certification, as well as an AA in Accounting.
Make a splash with your career
Take on an exciting new role and develop professionally by joining a company that puts people first. We have a collegial culture where we focus on growing from within to foster a workplace where you can learn new skills and enjoy lifelong career opportunities.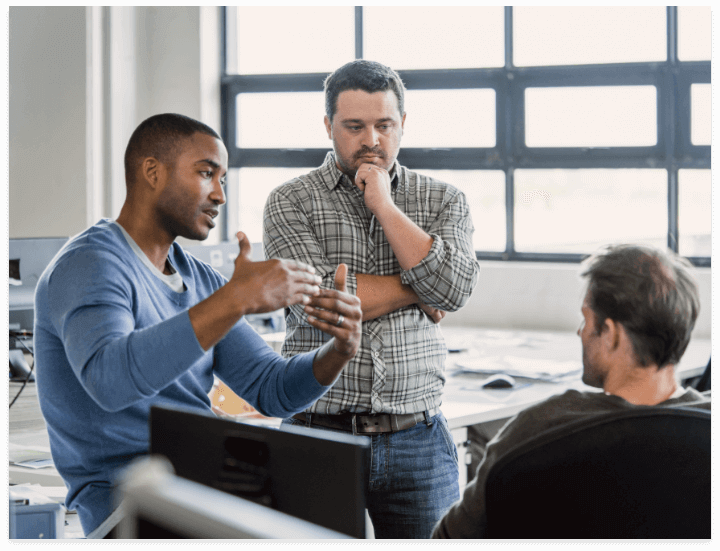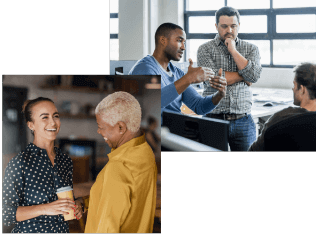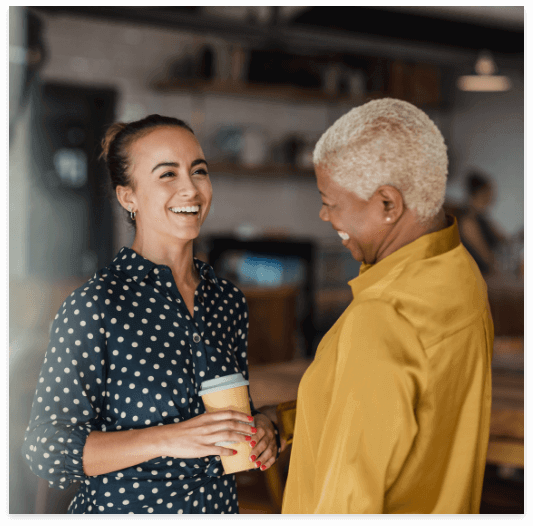 Be part of the solution
As a corporate citizenship and business imperative, we continually seek ways to align our operations with best practices around corporate social responsibility and diversity and inclusion. We're committed to empowering people and promoting a culture that welcomes all employees.
Careers at Aqua
Explore all the ways you can grow with us.